John Congdon
Chief Executive Officer and Founder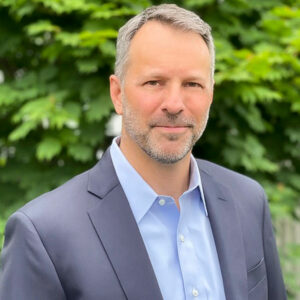 John Congdon is the Chief Executive Officer and founder of Bay Oaks Group.  Bay Oaks Group is a wholesale insurance broker that specializes in excess workers' compensation and liability solutions for self-insured employers.  Bay Oaks Group also provides unbundled risk management and consulting services in support of the self-insured entities it serves.  Throughout his career, John has been involved in the launch of numerous successful self-insurance programs that have delivered meaningful cost savings and service improvements to their members. It was these rewarding experiences that inspired him to launch Bay Oaks Group.
He began his insurance career in 1988 with a third-party administrator dedicated to serving public entities in New York.  For over 20 years he served in various roles managing a multi-million-dollar insurance portfolio with responsibilities that included program administration, underwriting, risk management, claims administration, marketing and insurance brokerage operations.
John holds a Bachelor of Arts (BA) degree from Adelphi University, a Master of Business Administration (MBA) degree from the University of Hartford, and a Certified Insurance Counselor (CIC) designation from The Society of Certified Insurance Counselors.